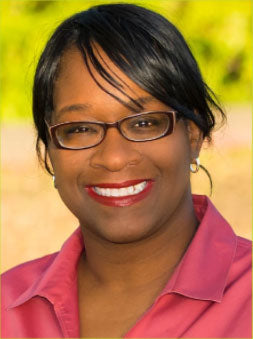 Stacey Montgomery
Author and Social Emotional Learning Innovator
I am passionate about providing kids with tools to help them understand that they matter. I also enjoy connecting with parents, educators, and community leaders and sharing strategies related to teaching kids to value themselves, foster healthy relationships, and contribute to the community.
I am the author of 7 confidence-building guided journals for kids and created social emotional learning programs for schools and youth organizations. I also founded a nonprofit called the My Super Powers! Foundation.
Signature Talks
Social Emotional Learning Supports the Mental Health of Children. Social emotional learning can support positive mental health by teaching kids skills and strategies that foster important protective factors that work as buffers against mental health risks.
Owning Your Power. Teaching kids to acknowledge their strengths not only helps them achieve academically and socially, but also helps them contribute to the community.
Past Speaking Engagements
I have presented to audiences of parents, educators, community leaders, and business leaders.
-North Star Rotary Zone Institute
-Illinois Parks and Recreation Association
-Various Rotary clubs
-Kiwanis Club of the Greater Fox Valley Area
-Grace Holistic Center for Education
-Jamie McGee Elementary School
-Nicholson Elementary School
-WESOS leaders
-Various WESOS chapters
.
Booking
If you are interested in having me speak at your school, conference, or other event, click here and complete the form.
.
Testimonials
Thank you, Stacey Montgomery, for your presentation about how teaching kids at an early age to value themselves can have a positive impact on their emotional wellness. Well received.
Ade Onayemi
District Governor Elect at Rotary International District 6450
In her presentation at the 2022 IPRADiversity Education Institute, Stacey clearly defined the importance of respecting and understanding oneself to build more inclusive communities. Personal stories, academic research, and reflective activities were provided for first-hand experience in understanding core competencies in social emotional learning.
Duane Smith, CPRP
Education Director, Illinois Parks and Recreation Association
Stacey Montgomery spoke to the Leadership Team at Women Entrepreneurs Secrets of Success. In her presentation, Stacey helped the team "own their powers" and to recognize and appreciate the strengths and powers of their teammates. This was a very powerful and uplifting presentation that helped to make our team work better together as a cohesive unit.
Jen Hall
CEO, Women Entrepreneurs Secrets of Success