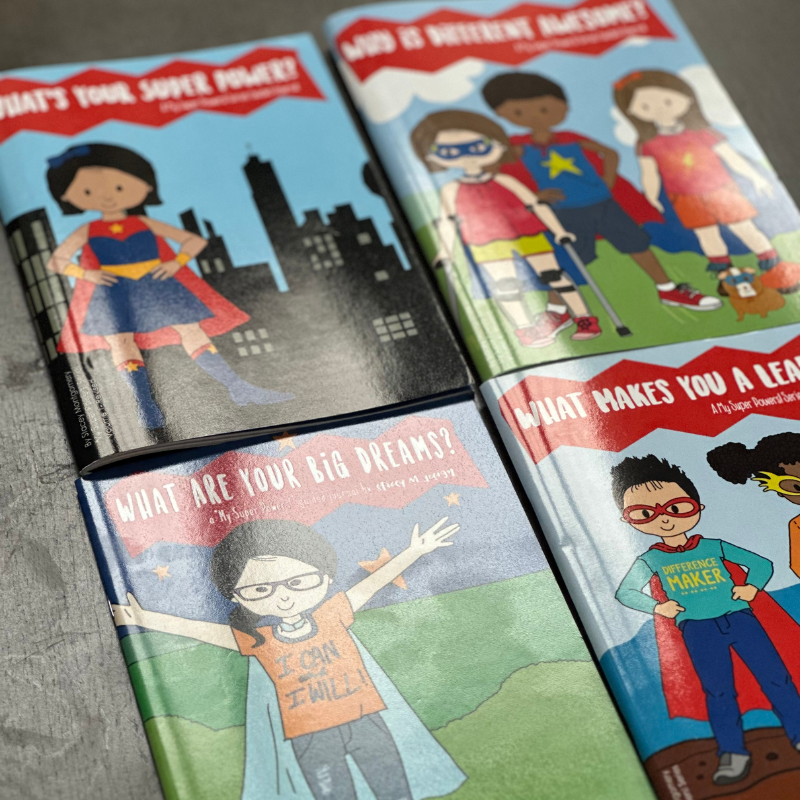 Set of 4 confidence-building guided journals for kids. Each helps kids understand their value.  

What's Your Super Power?
Encourages kids to self-reflect and understand that they have value just as they are.
What Are Your Big Dreams?
Encourages kids to take steps to achieve their goals.

Why is Different Awesome?
Teaches kids to embrace their unique qualities and respect differences in others.
What Makes You A Leader?
Helps kids understand what it means to be a leader and that they are capable of leading.
**********************************

DETAILS
-44-64 pages of supportive journal prompts for kids
-Interview with a real-life kid
-Space to express gratitude
-Coloring page
-Inspirational word art
-Short story
-Poem
-and more!
-$57.00 value

Each book was was created with kids ages 8-12 in mind, but in reality they are also great for empowering older kids and adults!



ORDER PROCESSING
Orders ship within 1-2 business days. We ship via USPS First Class Mail
**All images and text copyright Stacey Montgomery, Aurora, IL. All rights reserved.
---
What Our Customers Are Saying