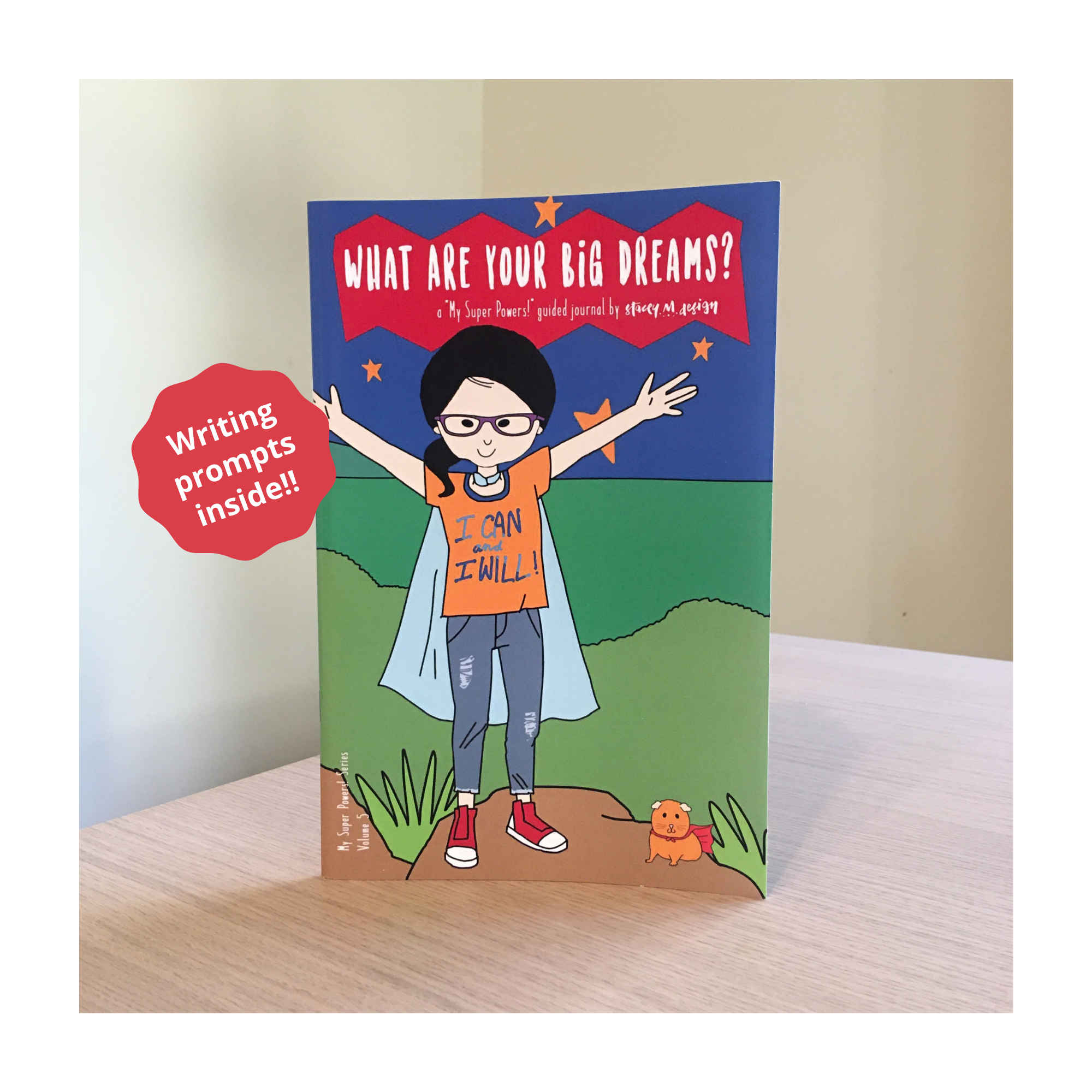 What Are Your Big Dreams?  is a place for goal setting for kids.  Through a series of engaging, fun, and thought-provoking journal prompts, the writer is encouraged to think about her goals and dreams and to take steps to reach them. Just like the other journals for kids in the series, the overarching idea behind What Are Your Big Dreams?  is to build confidence in kids and help kids feel more empowered. 
The 48-page journal includes original illustrations of girls with a variety of skin tones, hair colors, hair styles, ethnicities, and abilities! 
Other highlights include:
Several pages of journal prompts for kids for writing goals for school, friendship, family, community, and more.
Full, blank pages for journaling
Interview with a young entrepreneur and "goal-getter" Ava of Ava's Pet Palace
Coloring page
Inspirational word art
Short story
Poem
and more!
What Are Your Big Dreams?  is designed with girls ages 8-12 in mind, but in reality, it is also great for goal setting for boys, older kids, and adults!
 ** All images and text copyright Stacey Montgomery, Aurora, IL.  All rights reserved.
---