Workshop: What Makes You Responsible?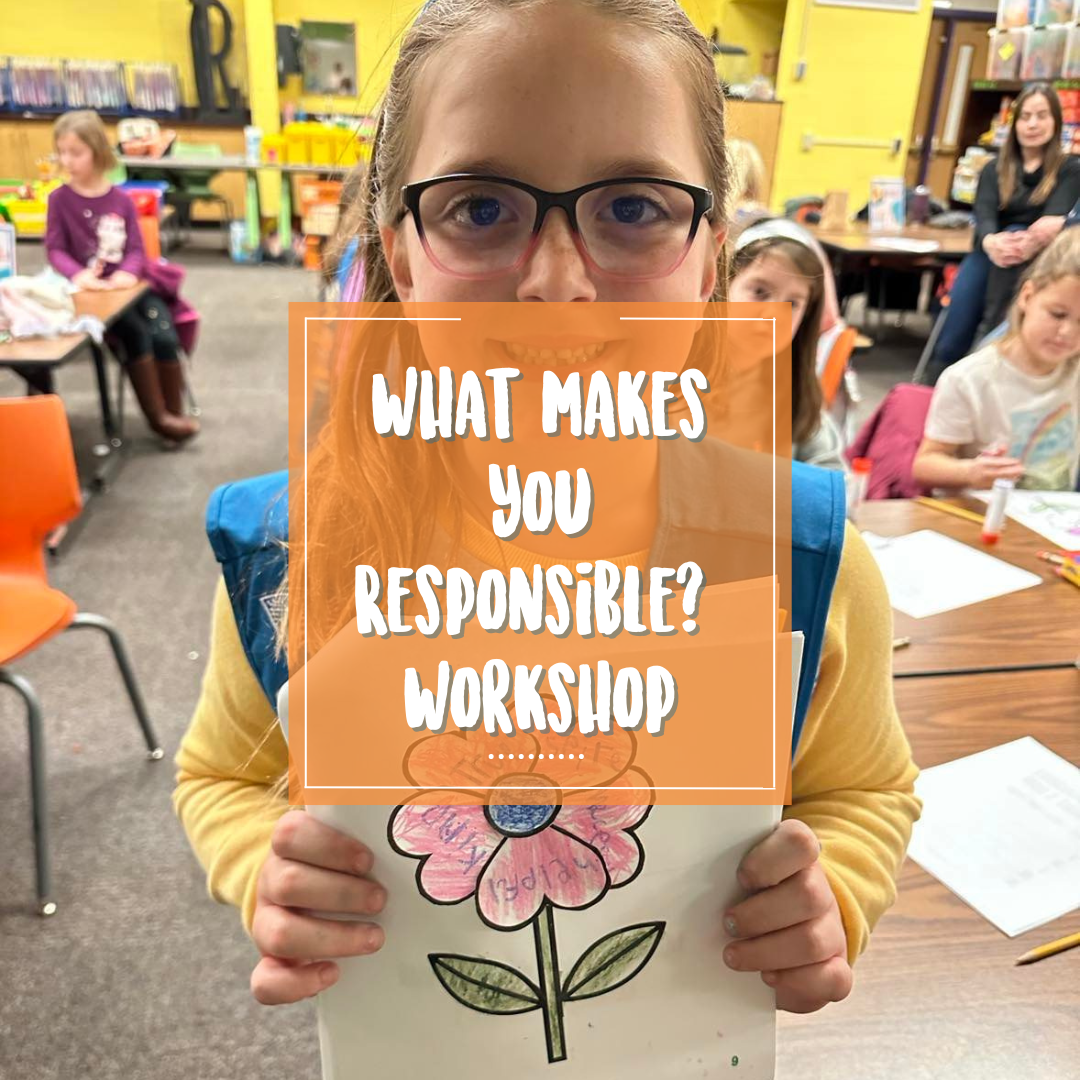 What Makes You Responsible? Workshop
In this workshop, through discussion, a craft, and role play kids will learn about what it means to be responsible.
Having a highly developed sense of personal responsibility is an important social emotional learning skill that helps kids feel more confident. It helps kids achieve greater success in school, in social settings, and in the community. It is also a sign of leadership.
Students will learn to:
Identify their positive personal attributes
Identify specific ways to be responsible at home, school, and in the community
Articulate the elements of THINK before speaking
Each interactive session includes discussion and 2-3 activities such as journaling, making a craft/art project, or games.

Recommended age group: 5-12
Class size:  8-28 
Location:  Organization's facility in the greater Aurora, IL area (DuPage, Will, Kane, Kendall Counties)
Duration:  75-90 minutes

Teacher: Stacey Montgomery, Stacey M Design founder and social emotional learning innovator. Stacey's bio.
Fee:  $300
Girl Scout Daisies can earn their "Responsible for What I Say and Do" petal through this workshop!
All images and text copyright Stacey Montgomery, Aurora, IL.  All rights reserved.
---